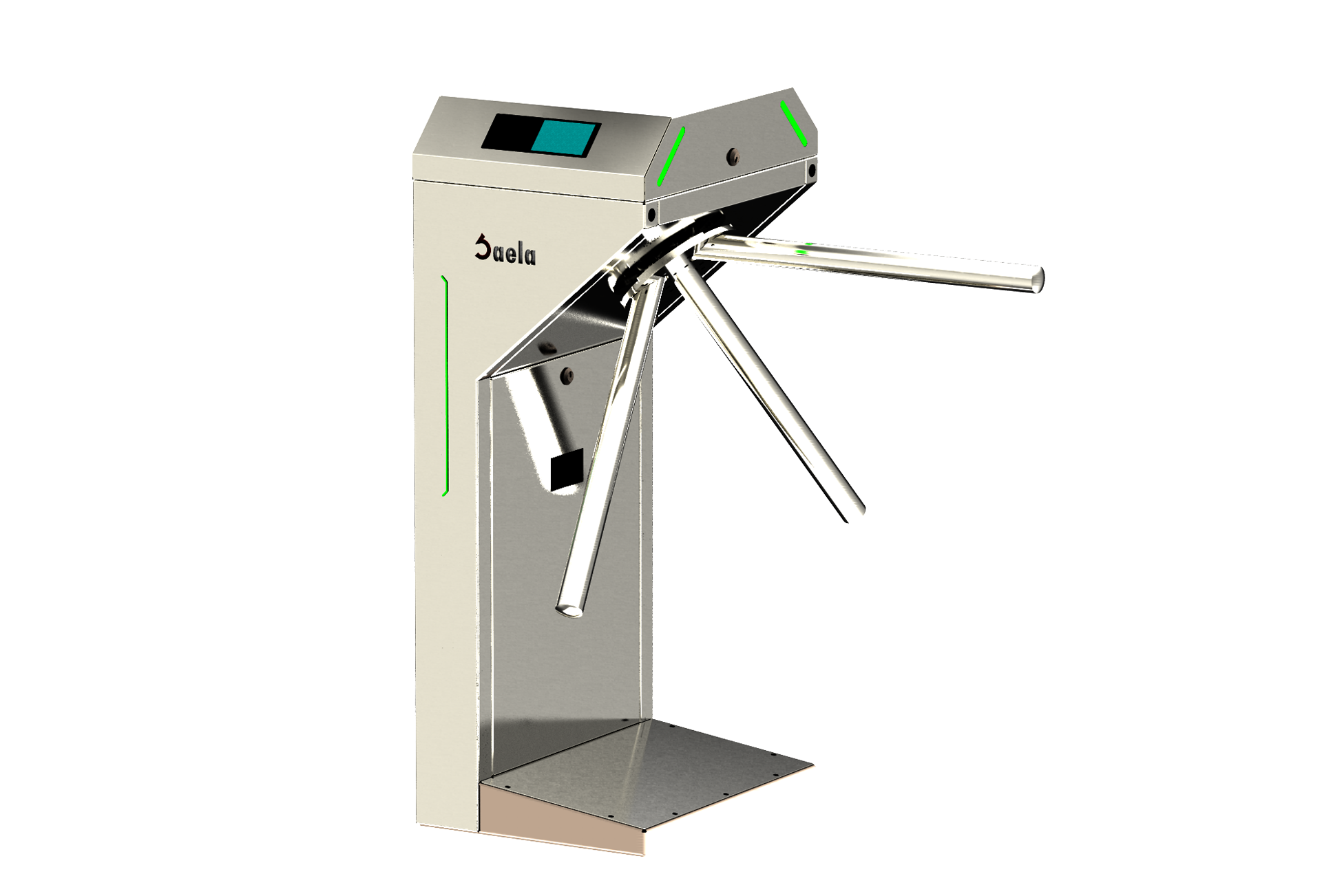 SAELA T106 Turnstile Gate:
Saela T106 Turnstile gate can effectively control high volume human traffic (up to 30 person per minutes). With its compact design the T106 can be applied at entrance points of various configurations. The T106 can be operated from the remote control panel included in a standard delivery set or a wireless remote control (optionally) and can be easily integrated into most access control systems. The T106 turnstile is designed with the control logic board installed inside the turnstile housing. After each passage the barrier arms are automatically returned to home position by a self-centering mechanism. T106 is suitable for indoor. It is widely used in factory, offices, colleges, commercial building, library, stadium, game park, bank and etc.
Features and functions:
Made of 304# stainless steel, high anti-corrosion function.
CNC stamping and laser drilling process, presenting elegant appearance.
Standard interface ensures simple installation and system integration.
Direction can be set as single-direction or bi-direction, indicated with LED lights.
Counter function available, provide valuable data for business managers.
Can be used with variety of credentials: IC/ID cards, bar codes, fingerprints, etc. (Access controller needed)
Automatic reset function. Should the user fail to pass within 8 seconds, the system will cancel the authority of the current user automatically.
Motorize module can keep the gate in balance when there is external force.
The positive action lock also helps in preventing two passage at one time.
Product Properties:
| Title | Details |
| --- | --- |
| Model | SAELA T106 |
| Type | Three Roller Gates |
| Control Mode | Automatic |
| Communication Interface | RS232, TCP/IP, Ethernet |
| Length | 476 mm |
| Width | 377 mm |
| Height | 1030 mm |
| Housing Material | Stainless Steel 304 |
| Arms Material | Stainless Steel 304 |
| The Length of Arm | 500 mm |
| Input Voltage | AC 110∼220 v |
| Operation Voltage | DC 24v |
| Power Consumption(Static) | 10 w |
| Power Consumption(Dynamic) | 120 w |
| Operation Temperature | 1∼60 Centigrade |
| Flow Rate | <= 25 Passage/Minute |
| Working Environments | Indoor |
Technical Plan:
Support and Warranty:
All products of SAELA Industrial Group have 2 years warranty.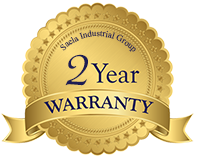 Files:
Gallery: