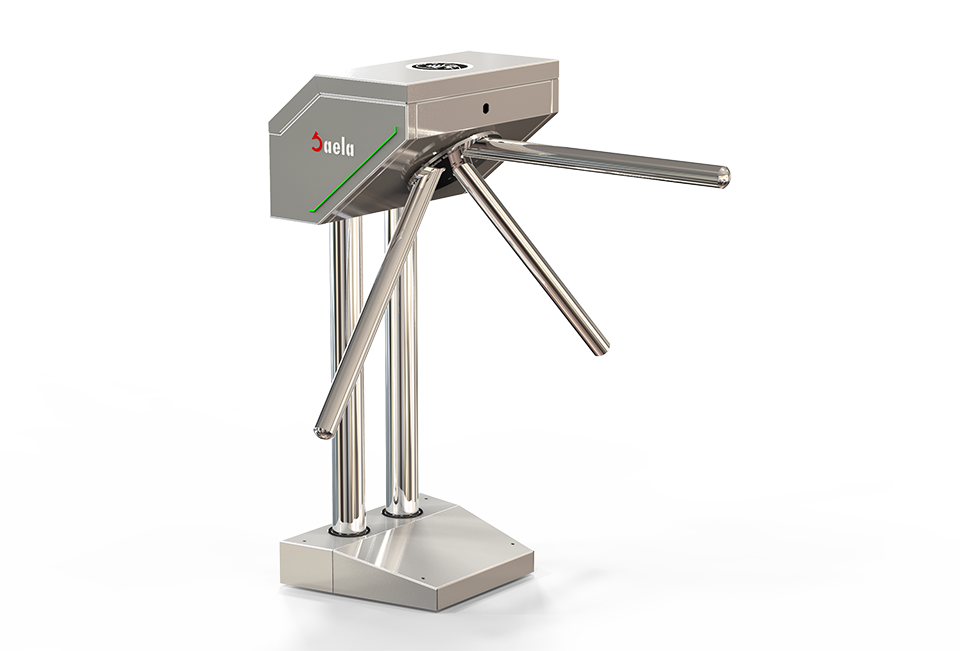 SAELA T102 Turnstile Gate:
Turnstile gates provide effective means for pedestrian flow control at entrances of production facilities, administrative buildings, company offices, schools, university campuses, stadiums, leisure and fitness facilities, amusement parks and zoos, shopping outlets. SAELA manufactures a wide range of turnstiles , gates and railings to meet various requirements to design, size and level of security.
Features & Benefits:
With its compact design the T102 can be applied at entrance points of various configurations. The T102 can be operated from the remote control panel included in a standard delivery set or a wireless remote control (optionally) and can be easily integrated into most access control systems. As the turnstile can be preset to operate in either pulse or potential control mode, it ensures compatibility with virtually any access control system. An operating mode for locking or opening the turnstile can be independently set for each passage direction. The turnstile comes with built-in optical arm rotation sensors to ensure accurate registration of each passage through the turnstile as well as the passage direction. The Saela T102 turnstile is designed with the control logic board installed inside the turnstile housing.
Operating modes of SAELA T102 turnstiles:
Single passage in one direction;
Free passage in one direction;
Single passage in each direction;
Free passage in both directions;
Always locked (closed for entry and exit);
The operating modes are set with the remote control panel or by a command from access control system.

Optionally the following devices can be connected to SAELA T102 turnstiles:
Any Access Control Device;
remote Controller;
Emergency Controller;
Card Reader;
remote Controller;
wireless remote (WiFi) control;
If required, the turnstiles can be completed with matching railings.
T102 Clip:
Product Properties:
| Title | Details |
| --- | --- |
| Model | SAELA T102 |
| Type | Three Roller Gates |
| Control Mode | Semi-Automatic |
| Communication Interface | RS232, TCP/IP, Ethernet |
| Length | 430 mm |
| Width | 320 mm |
| Height | 955 mm |
| Housing Material | Stainless Steel 304 |
| Arms Material | Stainless Steel 304 |
| The Length of Arm | 500 mm |
| Input Voltage | AC 110∼220 v |
| Operation Voltage | DC 24v |
| Power Consumption(Static) | 15w |
| Operation Temperature | 1∼60 Centigrade |
| Flow Rate | 30 Passage/Minute |
| Working Environments | Indoor |
Technical Plan: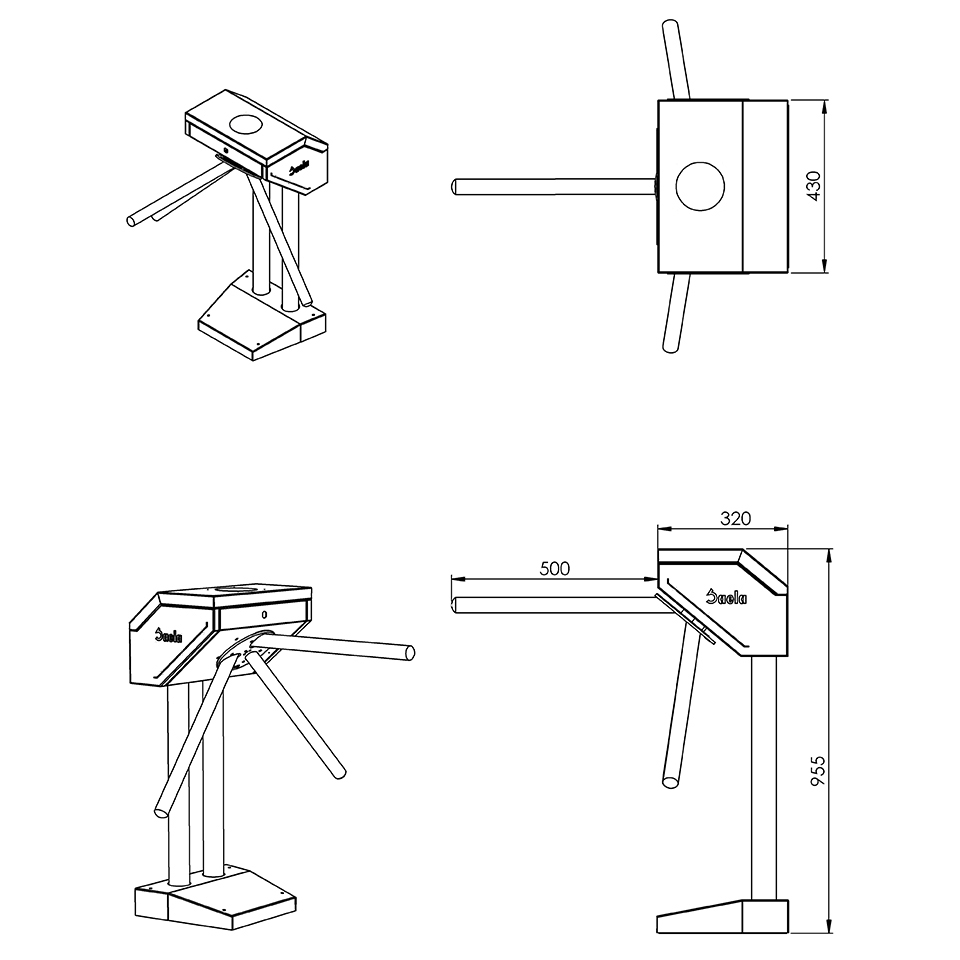 Support and Warranty:
All products of SAELA Industrial Group have 2 years warranty.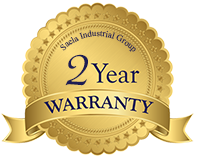 Files:
Gallery: