Thursday, 20 March 0780 14:27
Hiqview enhances network surveillance with PoE solutions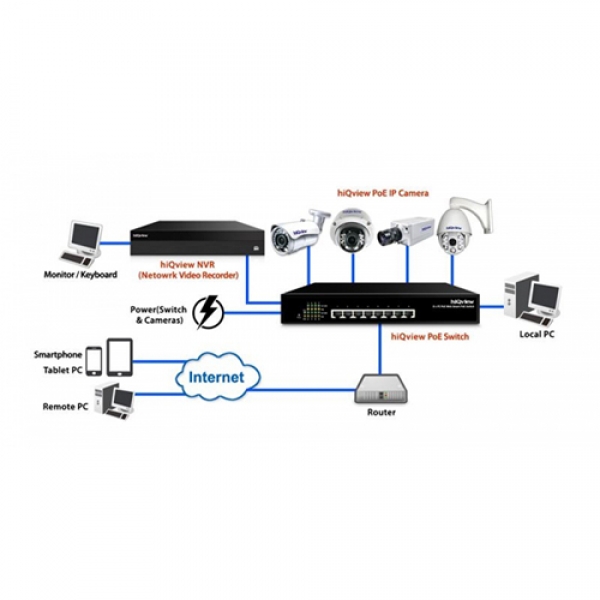 Hiqview, a professional IP surveillance company based in Taipei, Taiwan, has been enhancing its surveillance solutions with new developments;
the company has added PoE switches into its network surveillance solutions for project applications.
Hiqview network surveillance can be applied to various environments. With the add-in PoE switch, the Hiqview solutions are offered with a stable power supply and reliable data transmission. Users therefore can implement complete solutions to manage data, power, and surveillance with ease and efficiency, as well as enjoying cost-saving in system deployment and maintenance.
Hiqview, a professional solutions provider with over 7 years of experience in a variety of project scales, has offered surveillance products such as IP cameras, NVRs, VMS, and CMS products, together with the latest PoE solutions including unmanaged PoE switches, managed PoE switches, PoE extenders, and PoE injectors.  These solutions can be easily deployed with or without cabling in various environments, such as indoor, outdoor, and in harsh or complicated weather conditions.

Reference: The Global Security Market

Leave a comment
Make sure you enter all the required information, indicated by an asterisk (*). HTML code is not allowed.